8 TV Shows Before Their Time:
Do you ever acknowledge the progression of television and film? If you were to go back and really analyze some of those childhood films or shows that we all obsessed over at one point you would be wowed. From special effects, concepts, even humor things are far more advanced. Yet, there's always those shows that we enjoyed that eventually became distant memories. If you're like myself, the years 2010 and 2011 were GOAT YEARS. I was becoming of age, stepping a little past the teenage initiation stage, and susceptible to crude humor. These times were by far the most ideal for me and so was television. Here's a short list of binge-worthy TV shows that were ahead of their time.
1. The Hard Times of RJ Berger
The Hard Times of RJ FREAKING BERGER. Did I mention that I enjoy crude humor? This show was probably the raunchiest by far but it never failed to have me in tears. RJ Berger was a 15 year old, unpopular high-school student who faced the typical everyday life of a teenager. From discovering his own character traits, sexual pleasures, and finding his way out of turmoil Berger always managed to keep afloat. Very few people may actually remember this show considering the fact we were 13 or even 14 years old at the time and some the jokes were far too sexually advanced for most. However, I definitely recommend bringing this classic back from the dead. It would make soooo much sense now and beyond hilarious.
2. Awkward
Awkward was such a fire series, and had a nice run as well. Each season was so relatable and matched perfectly with each year of high school. Awkward was also great with keeping up with social trends and constantly making social media references. It was commonly known for it's love triangle between Jenna, Matty, and Jake that seemed to steam up each and every season. I think what really made this show so special was it aired around the same time I was coming into high school as a freshman. As Jenna's character grew, I grew as well.
3. When I Was 17
It is safe to say that MTV produces some of the best television series to hit air. When I was 17 was so significant because it as raw interviews of some of entertainment's greatest stars and artist in the prime of their careers. The show was shaped around the reckless and funny moments of the celebs at 17 years old. Celebrities such as Drake, Wiz Khalifa, Big Sean, Travie McCoy, and many more were featured on this show. With today's platform it'll be dope if this show could make a comeback.
4. Skins
Honestly, I thought The Hard Times of RJ Berger was rather sexually oriented but Skins was by far the most uncut and uncensored show I've ever seen in all of my years to be televised. Though it was a remake of the U.K edition, the U.S. version was a complete 360 of the original. The title explains the show perfectly, your exact thought of what you think the show may be about is accurate. The reason why I believe it was ahead of its time is because no channel around had aired something that straightforward and for that reason I'm sure that's why the show was so short lived only making it through one season. In today's time with the progression of social media sex has became more public when it comes to media. Should this show been aired today, I'm sure it would have some sort of longevity. The scenes and the plots were decent, however the overexposure of sex was its biggest downfall.
5. Next
Next was the BEST MTV CLASSIC. It was mad popular in its time and was innovative for a dating show. Though some of the lines would be cheesy in today's time it was groundbreaking in the early 2000's. MTV attempted to revamp and bring the show back years later but it was unsuccessful. I vouch for bringing this back, with a generation full of clapbacks and memes I know ratings today would be sky high.
6. The Marvelous misAdventures of Flapjack
Cartoon Network should be ashamed of themselves for cancelling this show out of all the other shows that were on air. The Marvelous Misadventures of Flapjack was pure comedy gold and it's extremely unfortunate that it only lasted for two short years. The series focused on Flapjack and Captain K'nuckles, two best friends that faced strange predicaments and series of unfortunate events in search of candied utopia, "Candied Island". With help from Bubbles, the three are able to get through any obstacle that comes their way.
7. The wire
Some people would argue that HBO's The Wire was rather more a perfect product of its time rather than ahead of its time but I would think differently. This gritty, mettlesome Baltimore based crime drama manifested topics such as heroin, murder, child abuse, and overall the trials and tribulations of a troubled neighborhood unlike other shows such as Law & Order : SVU, Law & Order : Criminal Intent, CSI : NY/Miami and others upon that time frame . What made The Wire so special was the fact that it was very sequential and required a huge investment of time to engage in as if you were indulged into a novel . The show's primary characters such as Avon Barksdale, Stringer Bell, Marlo Stanfield , and Omar Little were all time favorites throughout the series even though it sustained a cast of noble cops such as Detective Jimmy McNulty, Lieutenant Cedric Daniels, Detective Kima Griggs, Detective Lester Freamon and Detective Bunk Moreland. If you ask me I feel the show didn't receive the viewership and love it deserved at the time due to the lack of DVRs, On Demand, and streaming services such as Hulu, Netflix, etc. In addition to this waiting a long week to see the next episode.
8. Regular Show
if you know, you know.
THE END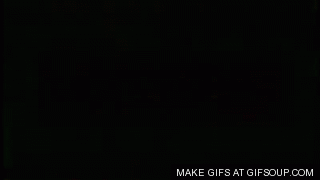 In an era dominated by drill sounds and the surge of subgenre hip hop, the art of the sample flip reigns supreme, and Banhoes delivers.